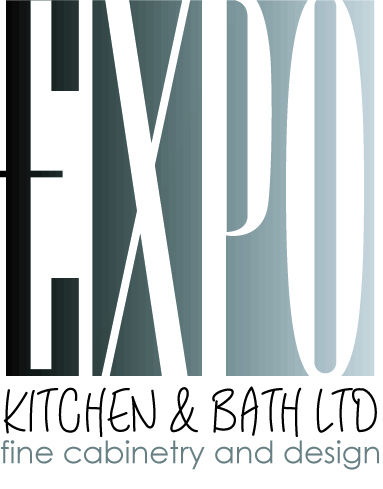 Expo Kitchen and Bath opened their doors in 1991 and has since grown to become a successful design firm with an at-home, comfortable feel. The large percentage of client, and friend referred business that Expo has received over the years is a testament to the work they do; taking time with clients and offering efficient designs with bold solutions. Ample time is taken with each client to ensure they understand their designs and that it best fits their lifestyle and personal flair. Clients are encouraged to bring in floor samples and paint chips for a second or third opinion. Our clients often say, in the end, they have more storage space than they ever thought possible.
From early on, Expo Kitchen & Bath has forged relationships with two Michigan based cabinet companies. They offer both custom and semi-custom cabinets and a price range that allows customers to have their dream kitchen within their budget. Expo's offerings include green options and an ever-increasing range of design elements. True to our philosophy, Expo designers will never look at the space that is given to them as "the only space available". Instead, they will find out-of-the-box solutions that can be tweaked and redesigned if need be. We never want a client to wake up one morning with an "if only we had tried that" feeling after the project is complete.
Our Designers
DALLAS ADAIR- president/designer
After graduating from Eastern Michigan University, Dallas joined Expo Kitchen and Bath in January of 1997.
Dallas helps clients turn less than useful spaces into rooms that are both functional and attractive. With years of experience in Kitchen Design, she has gained a reputation for creative designs while maximizing storage and function. By connecting with her clients, she helps them find the fun in visualizing their ultimate dream space.
DEANNA SHANK- designer
Deanna is a native to the Ann Arbor area and holds a BA in Interior Design from Michigan State University. After graduating, she worked in both Residential and Commercial Design before focusing her career on Kitchen and Bath design.
Deanna enjoys the challenge of creating a functional space with a timeless design. Her patience and attention to detail is an asset to the design process.